Dozens of Kuwaitis enlist in Free Syrian Army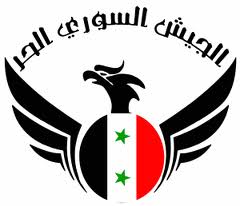 Dozens of Kuwaitis "jihadists" have crossed the Turkish border into Syria to support the Free Syrian Army's (FSA) fight against the regime of Syrian President Bashar al-Assad, a Kuwaiti news report stated on Sunday.
The FSA, the country's main armed resistance force, are reportedly welcoming the Kuwaiti fighters for "jihad operations," relatives of the Kuwaiti fighters told the Gulf nation's al-Qabas newspaper.
Fighters of other nationalities, including "large groups of Algerians, Saudis and Pakistanis," have also joined the dozens of Kuwaitis in Syria, the report stated.
Upon their arrival, the Kuwaiti fighters were given a Syrian identification card, "in case it is needed for any emergency," the relatives said.
They were then armed and sent to different provinces across Syria. The fighters' relatives also said that many had been refused from enlisting in the FSA because they were under the age of 18.
The report also noted that there are a "large amount of weapons" on the Turkish-Syrian border.
The FSA consists mainly of former Syrian troops who have deserted the army in protest against the government's bloody crackdown, which has left more than 13,500 people dead since March 2011, according to the Syrian Observatory for Human Rights.
The FSA is increasingly gaining ground, stepping up its attacks on government troops and expanding the area under its control.
Over the weekend, two neighborhoods in the central city of Homs that have come under the sway of the Free Syrian Army were bombarded by government forces.
"The increased activity comes as an international effort to aid the Free Syrian Army quietly gathers pace," The Washington Post's Liz Sly wrote on Saturday.
"Although the rebels insist they are still not being helped by foreign countries, they say they now have ample access to money from Syrian opposition figures and organizations outside the country and are using it to purchase supplies on a revived black market inside Syria," Sly added.
Earlier this year, Iraq's deputy interior minister said jihadists were traveling from Iraq to Syria and weapons being sent to opponents of Assad's regime. It was not clear, however, if they had begun to fight with the FSA.
In March, an Iraqi Sunni tribal sheikh admitted to sending "hundreds of men and tens of thousands of dollars' worth of arms and other aid," to Syria to support the rebellion against Assad.
The sheikh, whose identity was kept confidential during an interview with The Daily Telegraph, said that half a dozen of his men have paid with their lives during the bloody civil conflict in Syria. He said they had been buried where they fell.
He also told the newspaper he has bought 100 Kalashnikovs, 50 rocket-propelled grenade launchers, and a few sniper rifles.
"A hundred Kalashnikovs are not going to bring down Assad," he admitted.
Al Arabiya