U.S. Drone Strike Killed No. 2 in Al Qaeda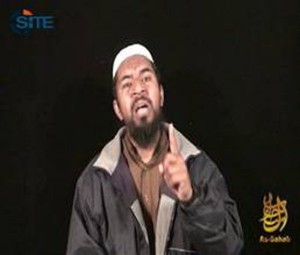 Al Qaeda's deputy leader, Abu Yahya al-Libi, was killed in a drone strike in northern Pakistan, an American official confirmed on Tuesday, in the biggest single success in the controversial campaign's eight-year history.
The official, speaking on condition of anonymity to discuss intelligence matters, described Mr. Libi as one of Al Qaeda's "most experienced and versatile leaders," and said he had "played a critical role in the group's planning against the West, providing oversight of the external operations efforts."
The official did not give details about how Mr. Libi's death had been confirmed. In past drone strikes against militant leaders, American intelligence officials have monitored cellphone and text and Internet messages to confirm the effects of the missions.
The drone strike occurred Monday in a small village outside Mir Ali, a major hub of Pakistani and international militancy in North Waziristan Province. At the time, American officials announced that Mr. Libi had been the strike's target, but could not confirm his condition. Pakistanis living in the area of the strike reported that he had been either killed or seriously wounded, and that 15 other people had been killed.
Mr. Libi, who was believed to be in his late 40s, moved up to become Al Qaeda's deputy, behind Ayman al-Zawahri, after an American commando raid killed Osama Bin Laden in Pakistan in May 2011. He already had a high profile in the militant world: he escaped the American prison at Bagram, Afghanistan, in 2005, and went on to make a series of videos that established him as a leading voice calling for attacks on the United States — and as a charismatic focal point for a terrorist group that was widely seen as being in decline.
This is not the first time Mr. Libi has been reported to have been killed in an American drone strike: similar announcements were made in December 2009 after a strike in South Waziristan. But if the American report is borne out this time, it would be an important chapter in an airstrike campaign that has infuriated Pakistani officials but has remained one of the United States' most effective tools in fighting militant leaders.
Characterizing what the loss would mean to Al Qaeda, the American official said: "Zawahri will be hard-pressed to find any one person who can readily step into Abu Yahya's shoes — in addition to his gravitas as a longstanding member of AQ's leadership, Abu Yahya's religious credentials gave him the authority to issue fatwas, operational approvals, and guidance to the core group in Pakistan and regional affiliates. There is no one who even comes close in terms of replacing the expertise AQ has just lost."
The drone strike on Monday was the third in Pakistan in three days, and the tempo of the strikes picked up greatly after American and Pakistani negotiations to reopen NATO supply lines to Afghanistan bogged down last month. American officials have said in recent days that the increase in strikes was because of improved weather and an increase in cross-border militant operations now that the Afghanistan fighting season had gotten fully under way, rather than serving as a political message to the Pakistani government.
Still, Pakistani officials openly perceive the drone strikes to be part of the American bargaining strategy, and have insisted that the attacks end.
A senior Pakistani security official said that Pakistani intelligence had no independent confirmation of Mr. Libi's death. Even if it was proved, he added, his country's opposition to the drone campaign would not change.
"Practically speaking, the drone strikes are a big success. But strategically they are a huge loss. They creates more polarization, more enemies, and are an attack on our sovereignty," he said. "We have always told the Americans that if anyone should carry out these strikes, it should be us."
NY Times