Syria labels 17 diplomats as "persona non grata"
Syria labelled 17 diplomats, most of them American or European, as "persona non grata" (unwelcome) in response to a mass expulsion of Syrian envoys by Western capitals last week.
But the foreign ministry said the government was still open to re-establishing ties with the diplomats, almost all of whom had already been recalled by their governments.
"The Syrian Arab Republic still believes in the importance of dialogue based on principles of equality and mutual respect," a ministry statement said. "We hope the countries that initiated these steps will adopt those principles, which would allow relations to return to normal again."
Syrian security forces are trying to crush a revolt against President Bashar al-Assad's rule.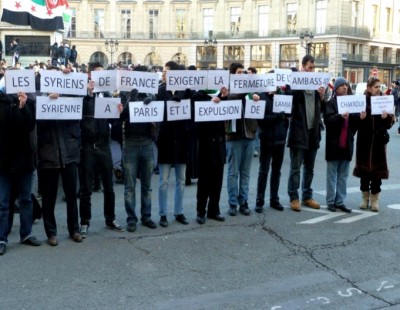 Among those listed were diplomats from former ally Turkey, which has become an outspoken critic of Assad's crackdown and has given haven to army defectors. The foreign ministry said the ambassador and all the staff at Turkey's embassy in Damascus were unwelcome.
The United States, France, Britain, Canada, Germany, Italy, Spain, Australia, Bulgaria and Switzerland coordinated a move to expel Syrian diplomats in response to a massacre of 108 people in the city of Houla. Nearly half those killed were children.
Deputy Foreign Minister Faisal Maqdad told the Syrian news channel al-Ikhbariya that the government's decision aimed to encourage those countries to "correct" their position.
Times Live