At least 8 people killed 21 wounded in north Lebanon clashes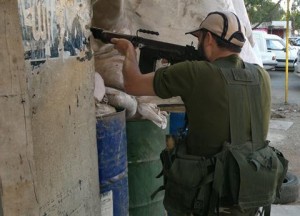 At least eight people were killed and  more than 21 people were wounded Saturday in clashes between supporters and opponents of Syrian President Bashar Assad in the northern Lebanese coastal city of Tripoli as security forces intervened to restore order.
Among the dead were a woman and her son, killed by a rocket in the Bab al-Tebanneh district, a mostly Sunni Muslim community which supports Syria's uprising against the regime .
Six of the wounded are in critical condition according to security sources. Some of the wounded are from Bab al-Tebanneh and some are from Jabal Mohsen, a mostly Alawite community that supports Assad who is also a Alawite
Bab al-Tebbaneh and Jabal Mohsen have been gripped by frequent fighting, reflecting a split between Lebanon's parties where the opposition backs the revolt in Syria while a ruling coalition led by Hezbollah supports the Damascus regime.