Surprise rise of Mubarak loyalist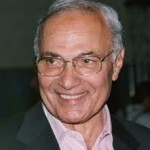 An early hint that Egypt's presidential election might hold a surprise came in March in this Nile Delta village, when someone scrawled graffiti on the estate walls of one of the former regime's most powerful apparatchiks: "One day, we will be back," it read.
The surprise came over the weekend when official vote tallies thrust Ahmed Shafiq, former President Hosni Mubarak's last prime minister, into a two-man runoff next month for the presidency, facing a prominent Islamist. Behind his last-minute comeback is a remarkable resurgence of the former ruling regime's political machine, which could play a big role in the election's final round.
His success has sparked fury among youthful revolutionaries about the revitalization of the former regime's political apparatus. On Monday night, several demonstrators broke into Mr. Shafiq's headquarters and set it on fire. Other secular activists have said they plan to support the Muslim Brotherhood candidate, Mohammed Morsi, in an effort to keep Mr. Shafiq from power.
Mr. Shafiq, a former commander of Egypt's air force, came from out of almost nowhere in the final weeks of the campaign to finish a close second, behind the Islamist candidate, Mr. Morsi. Mr. Shafiq won in districts across the country that went overwhelmingly for the Muslim Brotherhood and other Islamist candidates in parliamentary elections just six months ago.
The Carter Center, an Atlanta-based human-rights group, said that while the process of voting and tabulating results appeared to go smoothly, the legal and electoral framework governing the elections raised concerns about fairness.
The group's field director in Egypt, Sanne Van Den Bergh, said the Egyptian government had imposed the most severe restrictions on independent election monitors, both foreign and domestic, of any election it had ever monitored. Monitors weren't accredited until the last minute, weren't allowed to remain in any polling station for more than 30 minutes, and weren't permitted to observe the final aggregation of vote totals at the election headquarters in Cairo. "It creates a perception that there is something to hide," said Ms. Van Den Bergh.
Mr. Shafiq, who was tapped to be prime minister during Mr. Mubarak's final days in power, stepped down shortly after his ouster in February 2011 and disappeared from public view for months. He re-emerged late last year and officially declared his candidacy for president on Feb. 14.
A month earlier, parliamentary elections had left the Muslim Brotherhood and the more conservative Salafi Islamist movement in control of 70% of seats. Heavyweights from Mr. Mubarak's former ruling party stayed out of the political fray during those elections, biding their time.
"It wasn't the right time yet," said Sami Yassin, who was the former ruling party's provincial chief in Menoufiya Governorate until late 2010. "If I met with other former party officials, even to have tea at the local club, the whole town would know, and we'd be implicated in planning something political."
Former ruling-party officials eager to mobilize at that time, said Mr. Yassin, were discouraged by others. "They kept saying, not yet, the people will be suspicious," he said. "But the Muslim Brotherhood's takeover of parliament showed people that we are needed."
Longtime observers of Egyptian politics saw parallels to 2005, when then U.S. President George W. Bush was pressuring Egypt to democratize. Mr. Mubarak gave the Muslim Brotherhood more freedom to compete openly for parliament, and the group did well in the first round of voting, sparking concern among some secular Egyptians and Western countries. Mr. Mubarak slammed the door on the opposition in the subsequent rounds and then arrested hundreds of Brotherhood members.
When Mr. Shafiq entered the race, he was considered a long shot. The media paid scant attention. He polled in the low single digits—when pollsters even bothered to include him in their surveys.
In February, Mr. Shafiq's campaign began tapping into the old networks across the country of Mr. Mubarak's disbanded National Democratic Party, according to campaign officials. "We had volunteers across Egypt eagerly raise their hands to help Shafiq restore order and maintain the civil state," said campaign spokesman Ahmed Sarhan.
They hired Baraka Media Productions, which had once produced a popular political talk show in partnership with another former bigwig of the ruling party: steel magnate Ahmed Ezz, who now is serving a 10-year prison sentence for corruption.
Puzzling blue billboards—they read simply "The President"—went up in choice locations around the country. The following month, the billboards turned into ads for Mr. Shafiq.
Tareq Nour Communications, an advertising firm, had moved early to stake out the choicest ad space for Mr. Shafiq. It was the same agency that had refashioned the National Democratic Party's image when Mr. Mubarak's son Gamal and other supposed reformists sought to give the party a more polished modern image. A Shafiq campaign official said the billboard space was donated by the advertising firm, which owns it. The firm didn't respond to calls seeking comment.
Egypt's elections can be won and lost in the country's often ignored governorates. In Menoufiya Governorate, one such place, the National Democratic Party's former provincial chief, Mr. Yassin, was asked to take charge of Mr. Shafiq's campaign in early March. Mr. Yassin had once served on the provincial governing council. Such councils were dissolved soon after Mr. Mubarak's ouster because they were widely seen as tools of Mr. Mubarak's party.
Mr. Yassin lives near al-Bagour, a small town of in the province. Just as Mr. Yassin had suspected, word spead quickly that officials from the old ruling party had quietly begun gathering again. Magdy Dweik, a lawyer in al-Bagour, said he was walking home from work late one night in early March and saw a dozen former ruling-party notables chatting on the front porch of one of their homes.
Many Shafiq campaign meetings were attended by Nour Nashi, another political operative from the old order. Mr. Nashi spent a decade as the right-hand man to Kamal al-Shazli, a titan of Egyptian politics until his death in 2010. First elected to parliament in 1964, Mr. Shazli was regarded as a bare-knuckles politician, dubbed the Boss Tweed of Egyptian politics. When former Egyptian President Anwar al-Sadat promoted Mr. Mubarak from Air Force Commander to vice president, he told Mr. Mubarak to spend some with Mr. Shazli to learn the game of politics, according to people who once were close to Mr. Shazli. Al-Bagour was Mr. Shazli's hometown and fiefdom.
"Shazli's spider-web networks reach into every business and every government office throughout al-Bagour," said journalist Mohammed al-Shami, who covers the province for the state-run Al-Akhbar newspaper. "You either owe your job to him, or your business, and if you weren't in his good graces, you owe your poverty to him."
The telling graffiti—"One day, we will be back"—appeared on the walls around the late Mr. Shazli's estate, which occupies an entire block in downtown al-Bagour. At one time, pro-regime graffiti had been quickly scratched out. This message remained untouched for weeks.
Mr. Shazli's former colleague, Mr. Nashi, said he felt lost the day Mr. Mubarak stepped down.
Mr. Yassin, the former provincial chief, also struggled with the political change. His office at the potato-and-citrus exporting plant he owns is adorned with pictures of him beside various old-regime notables, although he said he has taken down the ones of him with Mr. Mubarak and his son Gamal.
Workers at the plant, he said, became more defiant toward management, he said.
"The people, the media, everyone was saying we're all thieves," he said. "All these families that controlled and provided for the province's villages for decades, when the revolution happened, everyone suddenly said these families are no good."
As the presidential campaign of Mr. Shafiq began attracting attention, some groups grew concerned. The country's Islamist-dominated parliament passed a law in late April banning former senior officials from the old regime from competing, a law aimed primarily at Mr. Shafiq.
The Presidential Election Commission initially upheld the law and banned Mr. Shafiq from running, but reversed course one day later. The commission is stocked with Mubarak-era appointees and led by a judge who served on some of the old regime's controversial state-security and military courts, which were frequently used to jail political dissidents.
The commission asked the Egyptian supreme court to review the law's constitutionality. An appeals court ruled that the commission had exceeded its authority and had no power to refer the law for review. The law and Mr. Shafiq's exclusion should stand, the court ruled. But just hours before that ruling, the election commission had declared the candidate lists final and no longer subject to appeals or modifications of any sort.
"This was a joke," said Mr. Dweik, the lawyer in al-Bagour. "How can an administrative body for running elections refer a law to the constitutional court? There was something fishy here."
The commission has denied making any politically motivated decisions.
Still, with less than a month to go before the first-round vote, Mr. Shafiq's campaign appeared to be going nowhere. Polls still had him in single digits. Then, in early May, the results started shifting. He jumped from single digits to the high teens, from fourth or fifth place to second or even first in some polls.
That sparked considerable public discussion about the accuracy of the polling and potential behind-the-scenes ties between the four most influential polls and the government and former ruling party.
Questions also surfaced about the role played by the government's Central Agency for Public Mobilization and Statistics, or Capmas, part of the Ministry of Planning. Capmas, which is run by an army general, vets every question in every poll conducted in Egypt, deciding which questions can be asked and how they should be worded. A spokesman for Capmas said it reviews questions for national-security reasons, not partisan ones.
Such suspicions have been fueled by concern in some quarters that the state bureaucracy has mobilized for Mr. Shafiq, just as it once did for Mr. Mubarak and his ruling-party allies.
"The state bureaucracy—everyone from the people who issue passports and birth certificates to the people who compile statistics to the people who run the big public sector companies—they all remain unreformed and unrestructured," said Josh Stacher, a political-science professor at Kent State University in Ohio who spent a decade studying the Mubarak regime. "That allows the military, if it wants to, to direct the state bureaucracy in different directions. It can't dictate outcomes, but it can make some outcomes more likely than others."
As the campaign entered the home stretch, Mr. Shafiq received a critical endorsement. The country's Coptic Christian minority, which both Shafiq aides and Coptic leaders estimated represented about 12% of those who voted, swung their support behind Mr. Shafiq.
For much of the campaign, Coptic leaders said they expected the community to back another candidate, former Foreign Minister Amr Moussa.
Officially, the church maintained neutrality in the contest. "Vote for Shafiq was spread by word of mouth, in churches," said Ihab Aziz, President of the Coptic American Friendship Association.
Just 48 hours before the election, a rumor whipped through the Coptic community, mentioned on Coptic TV channels and by at least one newspaper columnist, that Mr. Moussa was in secret talks with the Muslim Brotherhood. Mr. Moussa said there was no truth to it.
"We don't know where it came from, but we couldn't be sure," said Mr. Aziz. "It doomed him among Coptic voters."
Now, Egypt's Copts fear they could face a backlash, as secular revolutionaries and the Muslim Brotherhood alike accuse them of selling out the revolution by backing Mr. Shafiq.
On election day back in al-Bagour, Mr. Dweik, the local lawyer, turned up to vote at the Kamal al-Shazli Preparatory School and was stunned to find the delegates monitoring the polling stations on behalf of Mr. Shafiq were the same faces that he used to see at the very same polling station in Mr. Mubarak's day.
"It's the old NDP machine," he said. "It's brand new and oiled and functioning like it was yesterday."
WSJ