13 children killed in a fire in a shopping mall in Qatar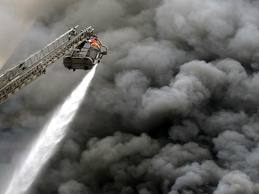 Two-year-old New Zealand triplets are among the 13 children killed in a fire in a shopping mall in Qatar.
New Zealand media on Tuesday named the triplets as Lillie, Jackson and Willsher Weekes. Their parents, Jane and Martin Weekes, previously lived in Wellington.
"Our daughter rang. What can you say? It's absolutely devastating," the children's grandmother, Jo Turner, told Fairfax Media.
In all, 19 people died in the fire that broke out late Monday morning in Villaggio mall in the capital Doha. At least some of the victims died as rescuers struggled to reach a child care center at the mall, according to Qatar's Minister of State for Interior Affairs, Sheik Abdullah bin Nasser Al Thani.
Turner said her daughter had lived in Qatar for about five years, although she had returned to New Zealand to give birth to the triplets.
"They were everything to her. She was a great mum. She was a hands-on mum," Turner told Fairfax. "I didn't push her for any information. She just told us what she needed to tell us. It was just that 'Our babies, they died in a fire at the day care center.'"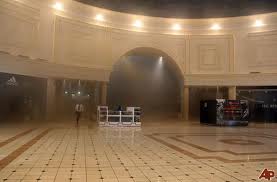 According to Martin Weekes' profile on networking site LinkedIn, he is a senior adviser at Qatar Media Services and a former chief executive of Auckland's Eden Park sports stadium.
New Zealand's Prime Minister John Key told reporters earlier Tuesday that based on the best information he had, he believed that three New Zealand triplets had died.
"The family are obviously dealing with the terrible grief that they have at this time," Key said. "Obviously it's a very tragic day for that family and my thoughts are with them during this difficult time."
Washington Post
Update: Lebanon Foreign Affairs Minister Adnan Mansour said on Monday that he received a call from Lebanese Ambassador to Qatar Hassan Saad who confirmed that there were no Lebanese nationals among the victims of the fire at the shopping mall in Qatar, National News Agency reported.