Assad Rejects UN-Arab League Deputy Damascus Visit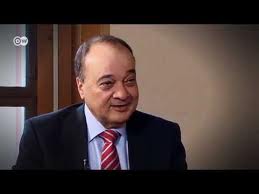 A senior Arab League official says Syria has denied permission for a deputy of U.N.-Arab League envoy Kofi Annan to travel to Damascus.
The official says Syria made clear that the decision against former Palestinian foreign minister Nasser al-Kidwa is not personal, but rather because it did not want to deal with the Arab League.
The official spoke Sunday on condition of anonymity because of the sensitivity of the subject.
Annan is due in Damascus on Monday. The Arab League named Al-Kidwa as his deputy in March.
Syria, where nearly 10,000 have died since a popular uprising against President Bashar Assad's regime began last year, says the League became a tool of the West. The group suspended Syria's membership and approved sanctions against it late last year.
Huffington Post