Abductors of Lebanese pilgrim demanded ransom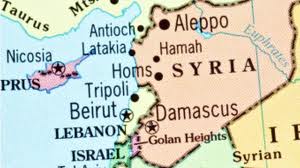 The mystery surrounding the 11 Lebanese pilgrims who were abducted in Aleppo, Syria area last Tuesday on their way back from Iran continues .
The pilgrims were supposed to have been freed on Friday and were scheduled to arrive at Beirut airport at 8 PM , aboard the private jet of former PM Saad Hariri but this never happened and
the jet is still waiting to pick up the pilgrims at the airport in Turkey .
Human rights lawyer and president of the Lebanese Institution for Democracy and Human Rights, Nabil Halabi said that one of the issues that prevented the freeing of the hostages was the demand by some members of the opposition the handover of Abbas Shoaib since he is wanted by the opposition for his alleged role in training Syrian president Bashar al Assad security forces and the Shabiha ( thugs) who are loyal to the regime and have reportedly killed many innocent Syrian protesters .
Halabi confirmed that the abductors are not part of the opposition , they are smugglers who have proved to be useful to the opposition in smuggling arms for them in Syria .
Halabi told al Sharq al Awsat newspaper that "the only aim of the abductors was to collect ransom against freeing the hostages adding that one of the Lebanese parties undertook to pay the ransom ." The ransom amount was increased on Friday and the Lebanese party agreed to pay it anyway ", he added.
An Nahar newspaper reported that the ransom amount was increased while the the hostages were on their way to Turkey ..
The daily also reported that the abducted Lebanese entered Turkey but have since disappeared .
Last night Lebanon Interior Minister Marwan Charbel who was at the airport waiting to receive the abducted Lebanese said the delay was due to logistics and normal routine and confirmed that the 11 Lebanese were already in Turkey. He also confirmed that no ransom was demanded or paid
More to follow on this mystery