US calls for immediate release of kidnapped Lebanese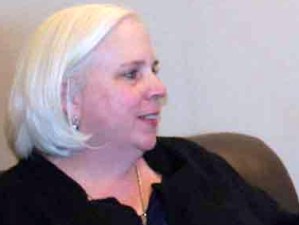 U.S. Ambassador to Lebanon Maura Connelly condemned on Thursday the abduction of Lebanese men in the Syrian province of Aleppo, saying the abduction of people along sectarian lines is unacceptable.
"We condemn the kidnapping of Lebanese citizens in Aleppo and call for their immediate release," the U.S. embassy quoted the envoy as saying .
Connelly also condemned the disappearance of former Syrian Vice President Shibli al-Ayasamy who was kidnapped in Aley Lebanon about a year ago
"The United States is deeply troubled by reports of disappearances, arrests, and intimidation of Syrians in Lebanon undertaken by the Syrian regime and its supporters."
Around 13 Lebanese pilgrims were abducted by armed men in Aleppo on Tuesday as they headed to Lebanon from pilgrimage in Iran.
The embassy also said that Ambassador Connelly expressed Washington's appreciation for the efforts of the Internal Security Forces and Lebanese Armed Forces to work together to maintain calm in Lebanon following deadly gunbattles between pro- and anti-Syrian regime gunmen.
Earlier on Thursday today the US embassy in Beirut warned American citizens to be aware of prevailing "tensions" and "violent incidents" in Lebanon.