Egypt Muslim Brotherhood seeking presidential poll allies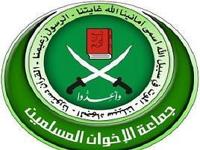 Egypt's Muslim Brotherhood has called for talks to "save" the uprising ahead of a presidential election run-off.
The group says its candidate, Mohammed Mursi, won most votes in this week's first round, with some 25% of the vote.
Partial figures suggest he will face Ahmed Shafiq, ex-President Mubarak's last PM in a second round next month.
A spokesman for the Muslim Brotherhood said Egypt would be "in danger" if Mr Shafiq won, and the group would reach out to other candidates to defeat him.
Mr Mursi has already invited other presidential candidates and party leaders to hold talks on Saturday, reports say.
Early counts Mr Shafiq at roughly 24%.
Partial results are subject to recounts and final results are due on 29 May.
The run-off in the country's first-ever free presidential election is due on 16 and 17 June.
BBC