L.F. condemns abduction of Lebanese Shiites in Syria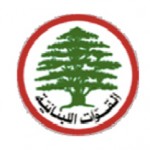 The Lebanese Forces on Tuesday condemned the abduction of the 13 Lebanese Shiite men in Syria, a statement issued by the LF's press office said.
"The LF condemns the kidnapping of the 13 men in Syria and announces its solidarity with the families of the [abducted] men," the statement said.
It also called for making efforts to release them "immediately."
Hezbollah Leader Sayyed Hassan Nasrallah has appealed for calm following the abduction of the Lebanese Shiites in Syria and former PM Saad Hariri condemned the abduction and called for their immediate release.
"It appears that the abduction of the Shiites has united the Lebanese, "one observer told Ya libnan adding "the reaction of Hariri and Geagea ( Lebanese Forces leader Samir Geagea) displayed maturity and statesmanship ".