MP Daher: Mawlawi's arrest is an insult to PM Mikati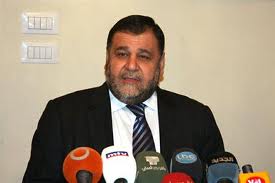 Future bloc MP Khaled al-Daher said on Sunday that the way Lebanese citizen Shadi al-Mawlawi was arrested at Finance Minister Mohammad Safadi's office was an insult to the premier.
"Kidnapping Mawlawi from Safadi's office is an insult to Prime Minister [Najib] Mikati. Whoever did this was acting in a gang-style manner," Daher told Future TV
Addressing Mikati, Daher said: "The people call on you and the four Tripoli ministers to resign because it is more honorable for those who cannot maintain the dignity of their city to resign."
Mawlawi was arrested after luring him to Safadi's Social Services Center under the pretext of granting him $500 benefit for his daughter who is being treated at a hospital in Tripoli.
In a new development National News agency reported that 2 more people were injured on Syria street in Tripoli after gunmen fired at their car. They were identified as Mustapha Ali Mustapha and Rami Saad Harouk.
NNA reported that following attack that residents blocked the Malula roundabout and Syria street in Tripoli to protest the injury of the Lebanese citizens.