Arab League to ask UN to review policy on Syria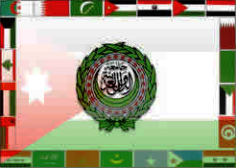 The Arab League says it will ask the U.N. Security Council to "review" its policy on Syria if the regime there fails to fully and immediately honor its commitment to a cease-fire.
A statement by Arab foreign ministers meeting at the League's Cairo headquarters on Thursday said the Damascus regime was negotiating while simultaneously "killing its own people."il
The ministers say they are asking Morocco, currently a member of the 15-nation Security Council, to convey the League's request when the world body meets on Syria on May 5.
They also have called on Syria's regime, which is facing a 13-month-old uprising, to give U.N. monitors already on the ground unrestricted access and to refrain from punishing civilians who contact them or provide information.
More observers
Arab League chief Nabil al-Arabi Thursday said he had asked United Nations Secretary General Ban Ki-moon to expedite the dispatching of observers to Syria to monitor the ceasefire, dpa reported.
"The UN is faltering on sending the observers to Syria," al-Arabi told the opening session of a meeting of Arab foreign ministers in Cairo. "Violence and killing have not stopped in Syria."
He proposed to Ban to send monitors from those already positioned in the Middle East.
Associated press