Annan: Firing in Hama, Syria reprehensible and unacceptable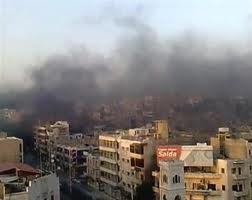 Diplomats said international envoy Kofi Annan is telling the U.N. Security Council that the situation in Syria remains "unacceptable" and is expressing particular alarm at reports that government troops entered the central city of Hama firing automatic weapons.
The council diplomats, speaking on condition of anonymity because Annan's videoconference briefing on Tuesday was closed, quoted Annan as saying the overall situation is also "entirely contrary to the will of the international community."
Annan said that if the government firing in Hama on Monday is confirmed, "this is reprehensible and unacceptable," according to the diplomats.
They said Annan told the council that promises to implement his six-point peace plan must be kept.
AP