March 14 wants 2013 polls overseen by technocrats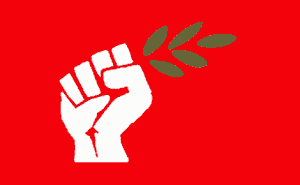 Lebanon's Former Prime Minister and current Future bloc leader Fouad Siniora and the Lebanese Forces called Sunday for the formation of a neutral cabinet of technocrats to supervise the 2013 parliamentary elections.
Siniora and the LF said Prime Minister Najib Mikati's Cabinet was unable to oversee the polls after it had failed to address the country's security, economic and administrative problems. Siniora, also warned that insistence on keeping the Mikati government in place until next year's polls would be costly for the country and entailed security and economic risks.
Siniora 's remarks were apparently intended to respond to Mikati, who declared Friday that his government would stay in office to supervise next year's elections.
The prime minister's announcement, which came a day after his Cabinet won a renewed vote of confidence from Parliament, was aimed at responding to repeated calls by the opposition March 14 parties for the formation of a technocrat or a neutral government to supervise the elections.
"This government has proved its failure in dealing with many issues and problems. It has proved that it is unable to tackle any security, economic and administrative issues. There are fears about this government's practices while we are on the threshold of the forthcoming elections," Siniora told visitors at his office in Hilaliyeh, a neighborhood in the southern city of Sidon.
He called for "the formation of a neutral, technocrat government to supervise the elections, work to reduce tension, and prepare for the next stage of a democratic development in the election process."
"It is not wise to insist on keeping this government. It's better to be wary of this matter today than tomorrow. As time passes, this matter [keeping the government] will be costly for us and for the country and consequently, will lead to more risks at the security, national, economic and financial levels," Siniora said.
Siniora added that a neutral government should not be formed by March 14 parties or controlled by March 8 politicians. "Neutrality should be the hallmark of the new government with an agreement on the fundamental principles which all of us have called for. We want Lebanon's independence, protection of human beings and protection of freedoms and democracy and our enmity of Israel," he said.
Siniora urged the rival Lebanese factions to build on these common grounds in order to reduce political tension which, he said, was preventing an inter-Lebanese dialogue to solve the country's crisis.
"The parliamentary session showcased the extent of existing disparities in Lebanon as presented by parliamentarians who were unable to convince one another and every side stuck to stances without any change," Siniora said.
The Lebanese Forces, whose leader Samir Geagea has called for the formation of a technocrat government to supervise the elections, maintain that the Mikati Cabinet was unqualified to administer the polls.
"The government has failed in dealing with all serious issues. It is clear that the government, which has shown bias in civil service appointments, might exert certain pressure to serve electoral purposes," LF MP Joseph Maalouf told The Daily Star
"This government represents an usurpation of power. We know how it was formed and how it continues to exercise its authority. Hezbollah and the Syrian regime are the main sponsors of this government. We are worried over the practices of some ministers," Maalouf said. "Therefore, it is better to form an independent technocrat government to administer the election process."
Maalouf said the LF and its March 14 allies will ponder "other options" if Mikati insists on keeping his government to oversee the elections. He refused to say what these options were. "We will cross that bridge when we get to it," he said.
March 14 called for the formation of a neutral government after an escalating row over a new election law on whose basis the elections would be conducted.
Hezbollah's deputy head Sheikh Naim Qassem said his party tended to support an election law based on proportional representation.
"No decision can be taken now on the best election law, even though we as Hezbollah tend to [support] a proportional [representation law]. But we are open to discussions on any election law that can achieve a sort of agreement because we do not want to exploit an election law to change the balance of power," Qassem said in an interview with Al-Manar TV's online website. "We want a just and appropriate law that can convince the various parties."
During his visit to Australia last week, President Michel Sleiman pledged to press ahead with efforts to have the government adopt a draft electoral law based on a system of proportional representation. He also vowed to prevent a return to the 1960 election law which adopts the qada as an electoral district and was used in the 2009 round.
Former Minister Wi'am Wahhab, a March 8 politician, warned that the 2013 elections will not be held on the basis of the 1960 law. "President Michel Suleiman must know well that the parliamentary elections will not take place in any fashion, not even on the basis of the 1960 law because the adoption of this law amounts to the destruction of the country and the elimination of each other," he told OTV.
Wahhab, according to analysts is hoping that the proposed electoral law which is based on roportional representation will guarantee him a seat in the Shouf region or Aley district of Mt Lebanon, since his chances of getting a seat under the 1960 law are next to nil.
Hezbollah
Hezbollah rejects the idea of a technocrat cabinet headed headed by Mikati, similar to the one that was formed in 2005 , Kuwait newspaper an Nahar reported Monday morning.
According to the daily Mikati is sold on the idea of forming a neutral cabinet like he did in 2005 and of not running for elections in 2013 like he also did in 2005 and he has floated the idea to Hezbollah , which rejected it outright .
DS/ agencies