High voter turnout in French polls in Lebanon, envoy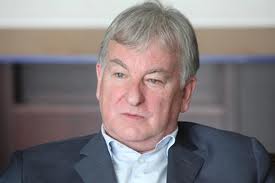 French ambassador to Lebanon Denis Piéton commented to as Safir newspaper about the French elections and said that the voter turnout in Lebanon was excellent and specially in Beirut stressing that voting is a national duty .
Piéton, whose term ended said that he will not be able to vote in the runoff because he will be soon heading back to France to head up the Lebanon and ME desk at the French Foreign ministry, but added that he will be asking someone to vote for him in Lebanon because he is registered to vote here and according to the French law you can only register in one location.
Thousands of French citizens and dual-citizen Lebanese poured into the embassy and the consulates on Sunday to cast their vote in the presidential election.
Early results from the first round of France's presidential election indicate Socialist Francois Hollande has won the most votes. Conservative President Nicolas Sarkozy came a close second. The two will now compete in a runoff vote on May 6th. This is according to partial results from an election that could alter the European political and economic landscape.
With about 80 percent of the votes counted, Hollande had a provisional score of 28 percent, against 26.9 percent for Sarkozy.
The two will meet in a head-to-head decider on May 6th.