MP Hobeish : We have the proof that the cabinet failed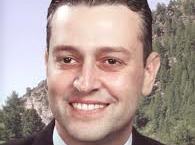 March 14 MP Hadi Hobeish told MTV That the opposition we will face the government with the prove that it failed politically, economically and in providing the vital services required to the Lebanese people
He added: "This government is a product of the Syrian regime and the biggest proof is that all security investigations confirmed that the bullets that murdered Al Jadeed Cameraman Ali Shaaban came from the Syrian side and specifically from the Syrian army, does this government have the courage to admit this publicly?"
There is speculation in the local media that the March 14-led opposition is seeking to topple the cabinet this week by resorting to a vote of no confidence over the government's performance during the 3 day parliament session.
According to An Nahar, several prominent opposition parliamentary members said that the government's performance has been a failure "in every sense of the word."
About 70 MPs ( out of 128 ) have reportedly signed up to discuss government's performance during the three-day parliamentary session that is scheduled to start on Tuesday and end on Thursday according to al-Liwaa newspaper.
The Iranian and Syrian backed Hezbollah militant group dominates the current government that is headed by PM Nagib Mikati.
Lebanon's political scene is split between supporters of Syrian President Bashar al-Assad's regime, led by Hezbollah, and the pro-Western March 14 camp.