Israel will target Lebanese institutions in war with Hezbollah
According to a report by Jerusalem P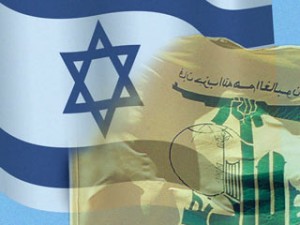 ost , Israel will attack Lebanese government targets during a future war with Hezbollah. The daily quoted senior defense officials as saying that "a war could erupt in the North following a future strike on Iran's nuclear facilities.
"It was a mistake not to attack Lebanese government targets during the [Second Lebanon] War in 2006," a the senior defense official explained. "We will not be able to hold back from doing so in a future war."
According to the official, after the outbreak of the 2006 war the US asked Israel to refrain from bombing Lebanese government targets so as not to weaken Lebanon prime minister at the time, Fouad Siniora, who was aligned with the West.
"Israel complied and restricted its bombings to Hezbollah targets", he said and added:
"This will not be the same in the future, particularly now that Hezbollah and the government are effectively one and the same."
Talk of the possible bombing of Lebanese government targets comes as Israel prepares for a possible war with Hezbollah that could result from either an Israeli strike against Iran's nuclear facilities or a preemptive strike to stop the transfer of sophisticated weaponry from Syria to Lebanon, according to the Israeli daily.
The 2006 war between Hezbollah and Israel devastated the whole country. Over 1200 Lebanese were killed mostly civilians , the Lebanese infrastructure was devastated , over 1 million became homeless , mostly Shiites from the south and over 120, 000 housing units were destroyed mostly of Shiite residents in south Lebanon and southern Beirut suburbs. The damages were estimated by UN at over $15 billion.
As soon as the 2006 war started Hezbollah chief Sayyed Hassan Nasrallah appeared on TV and announced that Iran will pay for rebuilding whatever is destroyed in the war with" Halal" money. But the Halal money never showed up. Instead of putting pressure on Iran to deliver on its promises Hezbollah and its allies occupied downtown Beirut and tried to overthrow the government for not paying quickly enough for rebuilding the south. They forced the Lebanese government which is heavily indebted to borrow more money to help rebuild what was destroyed during the 34 day war.
In January 2011 Hezbollah overthrew the government of PM Saad Hariri and now dominates the current Lebanese government headed by PM Nagib Mikati