Hezbollah MP criticizes the Cabinet's "sluggish performance"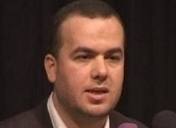 Hezbollah MP Hasan Fadlallah criticized the cabinet on Monday for failure to implement its decisions and described its performance as as "sluggish."
"The problem lies in the government's failure to implement its decisions," Fadlallah said in a statement.
While praising the Cabinet for the "good" step it recently took toward resolving the electricity issue, Fadlallah characterized its overall performance as "sluggish."
"People expect a lot at the social, economic and development levels," he said, promising to seek implementation of decisions through energizing the Cabinet from within.
His criticism comes after a ministerial committee agreed Thursday to lease two electricity-generating ships from a Turkish company this summer after the firm slashed its original price by 9 percent and reduced the leasing period from five years to two .
According to the agreement, which is expected to be approved by the Cabinet this week, the Turkish company Karadeniz will dispatch the first barge to Lebanon in August and the second a few months later.
Fadlallah alleged interference by unnamed parties intent on hampering the work of Prime Minister Najib Mikati's government.
"Important [Cabinet] decisions have been made at the state level, but the problem is that there are hidden hands involved in obstructing the work of this government … in order to show that the majority has failed for lack of experience ," the Hezbollah lawmaker said.
1960 electoral law
Fadlallah also decried the possible return to the 1960 election law in the 2013 elections
"Lebanon does not need an electoral law that takes it back 60 years but one that takes it forward so that true representation at the national level is attained, away from sectarianism and sectarian alignments," he said.
Fadlallah's statement was an indirect criticism of Progressive Socialist Party leader Walid Jumblatt who favors the modified 1960 electoral law.
The 1960 law, used in the 2009 polls, adopts the administrative unit of the qada( county) as the electoral district.