A Chinese teenager sells his kidney to buy Apple products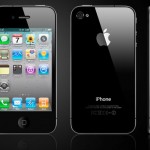 In Beijing, A high-school teenager in China sold his kidney to buy an Apple iPhone and iPad, state press said on Friday.
The 17-year-old boy was paid 22,000 yuan ($3,500). The boy was recruited from an online chatroom and is now suffering from kidney failure.
A surgeon and four others have been arrested for illegal organ trading and intentional injury. When they confiscated the Health ministry statistics, it showed that 1.5 million people in China need transplants, but only 10,000 transplants are performed annually.
thetechnodaily.com