Lebanon releases Israeli prisoner who floated across border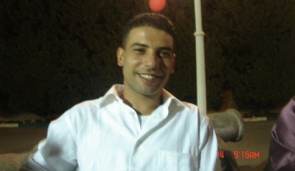 The International Red Cross said Wednesday it was set to return an Israeli who has been held in Lebanon after crossing the border a few months ago.
It was not clear whether the man, Ahmed Jamal Daif, accidently wandered across the maritime border between Israel and Lebanon while diving, or whether he purposefully swam over.
Daif will be returned to Israel through the Rosh Hanikra border crossing on Thursdays.
In September, London-based al-Hayat newspaper reported that Lebanon arrested three people suspected of spying for Israel and trespassing, adding that an Egyptian citizen and his wife were arrested on suspicion of spying, and an Arab-Israeli man was arrested on suspicion of trespassing.
Ahmed Jamal Daif was found at the time in a diving suit on a beach in the southern Lebanese border town of Naqoura, a Lebanese army source said, adding that Lebanese intelligence is interrogating him and ascertaining whether he was spying for Israel.
The report said Daif is a 33-year-old citizen of Ara, in Israel.
In a radio interview with Ashams, Daif's brother said he works as a chef in a Netanya restaurant and that he does not know what motivated him to travel to Lebanon. He said his brother was going through a mental breakdown and could be described as emotionally unstable.
He was not sure whether Daif was swept to the Lebanese shore or whether he intentionally swam there, but emphasized that he has no link to political activities. Daif's brother added that he had contacted Israel Police and that the case is known to them and currently being attended to.
Haaretz