Jreissati is Hezbollah's inside man against STL, report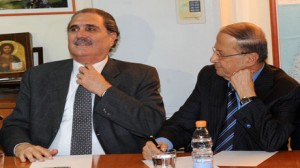 Al-Joumhouria newspaper reported on Saturday that the decision to appoint judge Salim Jreissati as the new Labor Minister to replace former minister Charbel Nahhas was made by Hezbollah and approved by Free patriotic movement leader MP Michel Aoun.
The daily noted that Jreissati is still part of the Hezbollah's legal team, adding that he also "played a role in devising the so-called new Syrian constitution."
Jreissati had held a press conference last August with the head of Hezbollah parliamentary bloc MP Mohammed Raad to discuss the legality of the Special Tribunal for Lebanon STL.
According to observers Hezbollah will now have its own representative inside the cabinet to fight STL because Jreissati will serve as the opponent of the UN backed court .
Observers criticized President Michel Suleiman and Prime minister Nagib Mikati for rushing to sign decree 7609 approving Jreissati as the new Labor minister.
Jreissati currently provides the defense lawyers who were appointed by STL to defend the four Hezbollah members.
Eight defense lawyers were named by STL to represent the four Hezbollah members indicted by the STL in the murder of former PM Rafik Hariri
Jreissati told al-Manar television on Friday that Aoun's choice to appoint him as minister was a "strategic one".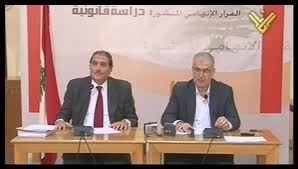 According to Al-Joumhouria , a Hezbullah delegation had visited Rabieh on Thursday during which it requested that Aoun appoint judge Salim Jreissati instead of his candidates Joseph Jreissati and Nadim Latif.
Jreissati visited Aoun on Friday . Following their meeting Aoun announced that newly-appointed Labor Minister had become the newest members of the Change and Reform bloc.