Syrian opposition rejects Moscow's call for talks with Assad regime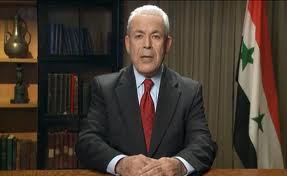 The Syrian National Council said that the opposition rejects all talks with the Damascus regime until President Bashar al-Assad steps down.
"The resignation of Assad is the condition for any negotiation on the transition to a democratic government in Syria," SNC leader Burhan Ghalioun told AFP on Monday.
Another senior member of the Syrian opposition council told Reuters separately that Moscow's invitation for talks would be refused .
"We have not received any offer like that officially and I think, if such an offer exists, it will be no more than an attempt to influence the (UN) Security Council. But I say clearly that our position has not changed and it is that there is no dialogue with (President Bashar Assad)," Abdel Baset Seda, a member of the Syrian council's executive committee, told Reuters on Monday.
Meanwhile France's Foreign Minister Alain Juppe will reportedly address the UN Security Council in New York on Tuesday in an effort to push through an Arab-backed resolution for political change in Syria.
"The minister will be in New York on Tuesday to convince the Security Council to meet its responsibilities as the crimes against humanity committed by the regime get worse," French foreign ministry spokesman Bernard Valero said on Monday.
Russia's foreign ministry confirmed on Monday that the Syrian authorities have agreed to take part in talks in Moscow mediated by Russia, and Russia hopes the Syrian opposition will also agree take part.
Moscow, a permanent United Nations Security Council member with veto powers, has reportedly offered to host the talks in an effort to end bloodshed since protests began against President Bashar Assad's rule 10 months ago.