Chehayeb: Syrian regime is reviving its tutelage role in Lebanon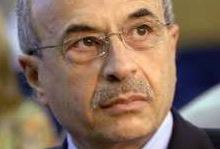 MP Akram Chehayeb, a key member of the National Struggle Front bloc which is headed by MP Walid Jumblatt slammed Syrian President Bashar al-Assad's regime for interfering in the internal Lebanese affairs."
"The weird thing is how the Syrian regime is allowing itself to interfere in Lebanese affairs, violating Lebanese sovereignty and killing people in areas near the Syrian border ," Chehayeb said in a statement.
"The weird thing is also how the Syrian regime is refusing any initiative to halt the bloodshed and is rejecting the Arab League observer mission to carry out its duties in Syria ," Chehayeb added.
Chehayeb also slammed Syrian Ambassador to Lebanon Ali Abdel Karim Ali "who in the name of special Lebanese-Syrian relations is lecturing the Lebanese officials."
He also criticized Syrian envoy's statements following his meeting with former PM Salim Hoss by saying:
"The ambassador blasted the Lebanese government for hosting the UN sponsored Democracy forum … the Syrian regime is weird; interferes , accuses, undermines Lebanon's sovereignty as if the age of tutelage did not end … He seems to have forgotten that his forces left Lebanon in 2005 "
Lask week, a Lebanese boy (14) was shot and fatally wounded after gunmen opened fire on a fishing boat along the maritime border with Syria.
Syrian authorities on Saturday returned the body of the Lebanese boy and freed his two uncles.
In the past months, Syrian army tanks also crossed the Lebanese border several times near the town of Arsal and fired several gunshots on Lebanese territory.