Turkey ready to work with UN on Syria , says FM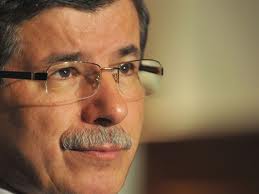 Turkish Foreign Minister Ahmet Davutoğlu said Turkey will support any decision the Arab League will take on Syria even if the decision involves UN intervention to bring about an end to the bloodshed .
"I would like to announce that we will support the decisions made at a critical meeting of the Arab League this afternoon ( on Syria) ," Davutoğlu was quoted by the Anatolia news agency as having told reporters in Konya, a Central Anatolian province, earlier on Sunday.
"We are in close consultation with the Arab League, but if regional initiatives cannot bring about an end to the bloodshed in Syria, then it is only natural the issue become a humanitarian one that needs international attention and the attention of the UN," Davutoğlu added in what appears to be a signal that the Syrian unrest may soon evolve beyond the reach of the league and a UN intervention could be necessary.
Davutoğlu also stated that Turkey is ready to work with the UN if the humanitarian tragedy prompts the UN to intervene, adding that Turkey hopes a solution for the unrest will be found by regional actors and that the bloodshed caused by the Syrian regime will be stopped by the Syrian administration.
Davutoğlu is scheduled to travel to Russia, one of the five permanent members of the UN Security Council, on Tuesday, to discuss the next steps to be taken with regards to Syria.
Turkish officials have expressed were against foreign intervention in Syria , but, their disillusionment regarding any possibility of homegrown reforms in Syria has caused the country to opt for a UN role in solving the crisis.
Although the Syrian regime pledged to Turkey and the Arab League that the loss of life would be stopped in Syria and that free elections would be held soon, the Syrian regime has reneged on its words and the death toll continues to escalate on a daily basis