Michele Bachmann drops out of GOP presidential race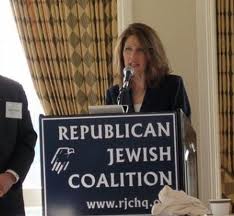 In the wake of a disappointing finish in Tuesday's Iowa caucuses, Rep. Michele Bachmann announced Wednesday that she is suspending her campaign for president.
"Last night, the people of Iowa spoke with a very clear voice, and so I have decided to stand aside," she said at a hastily-arranged news conference here.
"I have no regrets," she added. "None whatsoever. We never compromised our principles." She said she "looks forward to the next chapter in God's plan."
Bachmann did not endorse another candidate.
Bachmann, a third-term Minnesota congressman and the founder of the Tea Party caucus in the House, won the support of just five percent of Iowa Republican caucus-goers Tuesday. She finished in sixth place in the caucuses, which was essentially last place among the major contenders, since Jon Huntsman did not contest the state.
She also came in last in the hard-fought, three-way race among the candidates targeting Iowa social conservatives, finishing behind second-place finisher Rick Santorum and fifth-place Rick Perry. Perry, the Texas governor, said Tuesday he is returning to Texas to reassess his campaign, though he said Wednesday he plans to stay in the race.
Bachmann said Republicans should "rally around" the Republican nominee in order to defeat President Obama next November. Thanking her husband, her campaign staffers and her supporters, she vowed to "continue to be a strong voice" for her beliefs.
It's been a sad fall for Bachmann in Iowa, where she was born. She won the straw poll here in August, a finish that briefly earned her frontrunner status for the caucuses. But her support eroded steadily since the summer, and an aggressive retail campaign here that included a recent 99-county, ten-day bus tour did not improve her standing.
Bachmann had been running a cash-strapped campaign, and her poor finish here meant she would not emerge with the fundraising boost she needed to keep her effort alive through January. (Instead, Santorum will see that boost – and claim the mantle of the field's consensus conservative candidate.) Bachmann had been planning to travel directly to South Carolina after the caucuses, essentially forgoing the New Hampshire primary and its independent-minded and relatively unreligious voters.
During her campaign, Bachmann had stressed her desire to repeal the health care law, which she calls "the playground of left-wing social engineering." She said Wednesday that "it must be stopped." She also called for the repeal of the Dodd-Frank financial reform legislation passed in response to the 2008 financial crisis.
Bachmann cast herself as a citizen lawmaker in announcing her departure from the race, saying, "while a congresswoman by title, a politician I never have been, or will I ever hope to be."
"I didn't tell you what the polls said you wanted to hear," she said Wednesday.
Bachmann said she ran for president in part because President Obama's policies "based on socialism, are destructive to the very foundation of the Republic." She vowed to "continue to fight" to battle Mr. Obama's "agenda of socialism," invoking socialism multiple times in her remarks.
Bachmann had been the only woman in the GOP race, and there were questions about whether her gender hurt her among Iowa Republican voters. "There's a lot of people that would feel like a man is stronger," Jolene Beveridge said Monday at a Bachmann campaign event – though she added: "Times are changing – she seems pretty strong to me."
Still, there is no clear explanation for Bachmann's slide. One theory, popular among the reporters who followed Bachmann on a daily basis, is that her attempts to engage Iowa voters backfired. Bachmann's recent 99-county tour involved an average of ten events per day, a situation that forced the candidate to give a short stump speech, shake a few hands and move on to the next event quickly. The situation was even worse when Bachmann was running late; she would try to make up time throughout the day, which meant shortening already-tight stops and sometimes trying to engage voters while the music was still blaring from speakers overhead.
Bachmann also took heat for suggesting the HPV vaccine Gardisil caused mental retardation, and she committed a gaffe by suggesting that her hometown of Waterloo, Iowa was the home of John Wayne — when it was actually the home of serial killer John Wayne Gacy.
By suspending her campaign – as opposed to fully ending it – Bachmann can still raise money and apply for federal matching funds that would help her settle possible campaign debts.
The Republican race is now shifting to New Hampshire, where polls suggest Mitt Romney, the narrow winner of Tuesday's caucuses, holds a commanding lead.
"She was a great candidate," Romney said in New Hampshire Wednesday. "We'll miss her."
CBS