Shura Council rejects Nahhas' proposal on wages, Al Liwa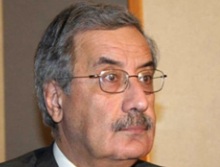 Al Liwa newspaper quoted well informed sources as saying that the "Shura Council has informed Labor Minister Charbel Nahhas that his proposal on wage increases was rejected on the basis that he cannot combine transportation allowance with the minimum wage."
The council wants the cabinet to come up with a fourth draft on wages for consideration .
On Friday there were reports that the Shura council described the cabinet's decision on wage hikes as "illegal"
The Free Patriotic Movement, Hezbollah and Amal dealt a blow to PM Najib Mikati on December 22 after voting in favor of a wage boost decree proposed by Nahhas hours after the Economic Committees and the General Labor Confederation agreed with minor changes to the previously approved proposal made by the PM.
The new cabinet decision calls for raising the minimum wage to LL868,000 from the current LL500,000 – a whopping 74% .
Workers earning less than LL1.5 million receive an 18 percent increase while salaries between LL1.5 million and LL2.5 million receive an additional 10 percent on the second salary bracket.
The raise is retroactive to Dec. 1, 2011.
The voting in favor of the proposal was seen by observers as an attempt by Hezbollah, FPM and Amal to deal a blow to Mikati who on Dec. 7 suggested another wage hike mechanism that received the approval of the Shura Council with minor amendments.
What is surprising according to observers is the fact that General Labor Confederation and the Economic Committees agreed ahead of cabinet session on a LL675,000 minimum wage deal and the GLC chief Ghassan Ghosn was happy about it and called off the strike.
Earlier this month the minimum wage was raised by the cabinet to 600,000 LL, but the labor Union was not happy with the increase and called for a strike .