Free Syrian Army accuses the regime of staging the bombings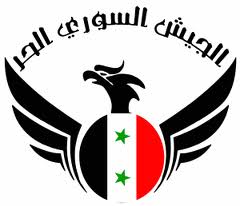 During an interview with Al-Rai Kuwaiti newspaper , Free Syrian Army Chief of Staff, Colonel Ahmad Hijazi accused the Syrian regime on Saturday of staging the twin bombings that rocked Damascus on Friday.
"They were the work of the Syrian regime in order to blame the opposition of involvement in terrorism, score points in front of international public opinion and portray itself as the victim before the eyes of the Arab observers."
He also accused the Syrian regime and the Lebanese government of "paving the way to the two blasts by announcing that Al-Qaeda members infiltrated into Syria.
The bombings came one day after an advance team arrived in Damascus to prepare the logistics for an Arab League observer mission aimed at ending nine months of unrest, which has killed more than 6200 people.
Damascus has been blaming the unrest on "armed terrorist groups" .
The Free Syrian Army, the main armed opponents of the Syrian regime , have claimed two attacks in the capital in recent months. But equipped with little more than guns and rocket-propelled grenades, such coordinated attacks are beyond them, according to observers.
Observers believe that the Syrian government forces have enough control over the country and its borders to make an attack by foreigners—such as al-Qaeda—unlikely. Bombings and extremists have been rare in the authoritarian country: the last regular bombings occurred in the 1980s when Bashar's father Hafez grappled with an Islamist uprising. Since then the regime has worked hard to quash any signs of religious fundamentalism.
The Free Syrian
The Free Syrian Army is the main opposition army group in Syria. It is composed of defected Syrian Armed Forces personnel, who have been active during the 2011 Syrian uprising. The formation of the opposition army group was announced on 29 July 2011 in a web video released by a group of uniformed defectors from the Syrian military, who called upon members of the army to defect and join them. The leader of the men, who identified himself as Colonel Riyad al-Asaad, announced that the FSA would work with demonstrators to bring down the system and declared that all security forces attacking civilians are justified targets. Asaad emphasised that the Free Syrian Army has no political goals except the liberation of Syria from Bashar Assad's regime.
The Free Syrian Army has also stated that the conflict is not sectarian, and that they have in their ranks Alawis who oppose the regime, and that there will be no reprisals when the regime falls. On 23 September 2011, the Free Syrian Army merged with the Free Officers Movement and became the main opposition army group. By December, there were an estimated 15,000 to 25,000 defectors from the armed forces according to opposition activists and media sources, The actual number of soldiers defecting to the Free Syrian Army is still unknown