4 rockets discovered in south Lebanon near border with Israel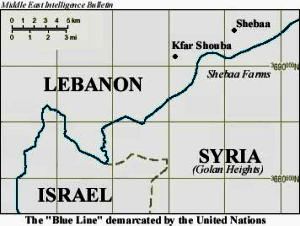 The Lebanese army reported on Monday that four Katyusha rockets were discovered in an olive grove near the borders with Israel and the army engineering unit is trying to defuse them.
The rockets which were placed inside plastic water pipes , were reportedly found by a farmer in al-Khansa valley near the town of al-Majidiya in Hasbaya close to the disputed Shebaa Farms.
The farmer alerted authorities after stumbling on the weapons, officials said.
The discovery comes after a number of security incidents in recent weeks, including a rocket attack on Israel and a roadside bombing that injured five French soldiers serving with the UN peacekeeping force in Lebanon.
The Shebaa Farms have been occupied by Israel since the 1967 Middle East war.