U.S. designates Saudi national Saleh al-Qarawi as terrorist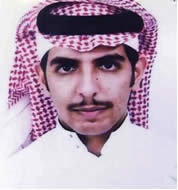 The U.S. State Department said Thursday it designated Saleh al-Qarawi, a leader in a Lebanese militant organization, as a specially designated global terrorist.
Al-Qarawi, a Saudi citizen, fought U.S. forces in Fallujah alongside al-Qaida in Iraq leader Abu Musab al-Zarqawi before becoming a senior leader of the Abdullah Azzam Brigades, which reportedly claimed responsibility for the July 28, 2010, bombing of a Japanese oil tanker as well as firing several rockets from Lebanon into Israel since 2009, the State Department said in a release.
An Interpol Orange Notice was issued March 25, 2009, for al-Qarawi for terror-related activities.
The U.S. designation "blocks all of al-Qarawi's property interests subject to U.S. jurisdiction and prohibits U.S. persons from engaging in transactions with or for the benefit of al-Qarawi," the release said. "The action taken against this individual demonstrates the United States' resolve in eliminating AAB's ability to execute violent attacks. The Department of State took these actions in consultation with the departments of Justice and Treasury."
upi