Hezbollah rejects accusations of involvemment in UNIFIL bombing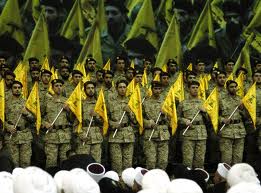 Hezbollah slammed on Thursday March 14 officials for accusing the party of involvement in the attack that targeted a UNIFIL patrol last week in the southern city of Tyre, calling the accusations "dangerous and unacceptable".
Hezbollah warned against the repercussions of such behavior by March 14 officials .
"The dangerous and unacceptable statements" made by some March 14 officials are a sign that they "are part of the scheme targeting the resistance," Hezbollah said in a statement.
Hezbollah said March 14's accusations are "not new."
"The statements of March 14 officials fall within the framework of direct accusations made without estimating the repercussions."
Five French UN peacekeepers and two civilian passersby were wounded last Friday by a powerful blast that targeted a UNIFIL patrol in Tyre.
March 14 officals were not the only ones that accused Hezbollah of involvement in the bombing of the French patrol. France's foreign minister Alain Juppe said last weekend that he suspects Syria with the help of Hezbollah was behind a bombing that wounded the five French troops in Lebanon .