Only expatriate males could pass down Lebanese citizenship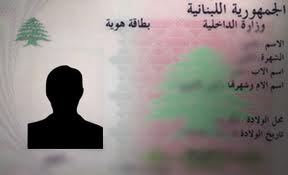 The cabinet approved a draft law Monday that would allow expatriates of Lebanese origin to have dual citizenship.
Interior Minister Marwan Charbel told An Nahar newspaper on Tuesday that the draft law allows only the children of fathers and grandfathers of Lebanese origin who were born abroad to get the citizenship and not the children of Lebanese mothers who are married to foreigners.
The draft law was approved during a cabinet session at the Baabda Palace headed by President Michel Suleiman and would likely pave the way for Lebanese expatriates take part in future Lebanese parliamentary elections by using their IDs at Lebanese embassies abroad.
The draft law will now be discussed in Parliament and must be ratified by MPs to be passed into law.
President Michel Suleiman on Tuesday hailed the cabinet's approval of the draft law and called on the parliament to ratify the law, saying it would strengthen expatriates' ties with Lebanon, National News Agency ( NNA) reported.
The head of the Maronite Institution for Expatriates, former Minister Michel Edde also hailed the move and told An Nahar that it is the right of Lebanese expatriates to regain the citizenship of their country of origin.
The laws of the countries that they immigrated to, particularly the Americas, Africa and some European states, used to prevent them from getting the Lebanese citizenship, he said.