France suspects Syria is behind bombing its troops in Lebanon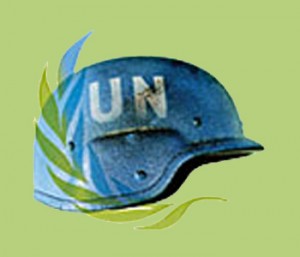 France's foreign minister says he suspects that Syria was behind a bombing that wounded five French troops in Lebanon.
A Lebanese bystander was also hurt in Friday's attack on a vehicle carrying the U.N. peacekeepers.
Alain Juppe told RFI radio on Sunday that France had "strong reason to think that this attack comes from there."
He said France believes Hezbollah was involved but has no proof.
The force known as UNIFIL is deployed to keep the peace along Lebanon's southern border with Israel.
The explosion comes amid fears that violence in neighboring Syria — where President Bashar Assad is brutally crushing an uprising against his rule — might spread into the tiny Mediterranean nation. Damascus dominated Lebanon for three decades until it withdrew its troops in 2005