Shell pulls out of Syria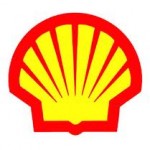 Oil giant Shell said on Friday it is immediately withdrawing from Syria following the EU's decision to impose tough new sanctions.
'Our main priority lies with the safety of our workers. We hope the situation soon improves for all Syrians,' a Shell spokesman told Dow Jones newswire.
Shell produces some 12,000 barrels of oil a day in the Middle Eastern country – 0.5% of total production. It is also involved in exploration in the south of the country.