Baath official attacks STL and Mikati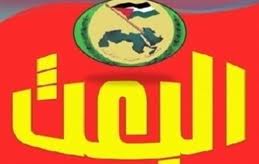 Secretary of the General Commission of the Baath party in Lebanon ( the same party of the Syrian regime headed by president Bashar al Assad ) , Mohammad Shaker al-Qawas, attacked in a press release on Friday the Special Tribunal for Lebanon (STL) calling it "illegitimate" .
"The tribunal is illegitimate and does not exist. Therefore, the issue of paying Lebanon's share to STL funding is considered illegitimate and has no legal basis," Qawas said in the statement
The Baath official slammed Prime Minister Najib Mikati stance with regards to STL funding by saying that "he needs to bear in mind that we are living in an age where there is neither an international nor an Arab community or anything else ."
Mikati has repeatedly voiced Lebanon's commitment to the tribunal. He said Thursday that he would resign if his government fails to secure funding for the UN-backed court set up to probe the February 14, 2005 assassination of former Lebanese Prime Minister Rafik Hariri.
Lebanon contributes 49 percent of the STL's annual funding and according to the STL president who is currently visiting Lebanon , the Lebanese government is 11 months late in contributing its share for 2011 fiscal year.
The STL has been a topic of contention in Lebanon with the ruling coalition led Hezbollah rejecting any attempt to fund Lebanon's share of the court.
Four Hezbollah members have been indicted by STL in the Hariri assassination, however, the Iranian and Syrian backed Shiite militant group strongly denies the charges and refuses to cooperate with the court.
Qawas also slammed Mikati's recent positions regarding Lebanon's stance over the Syrian situation, saying that "Mikati, with this neutrality, is ignoring the historic and geographic factors that propel Lebanese-Syrian ties and the common fate of the two countries ."