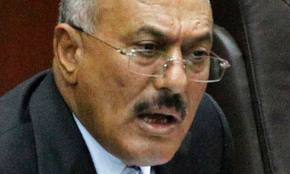 Yemen's embattled President Ali Abdullah Saleh said on Saturday he would hand the country over to the military if he were to step down as demanded by the opposition.
"We… are ready to make sacrifices for the country. But you will always be there, even if we step down," Saleh told loyalist troops, in statements carried by the official Saba news agency.
The news agency said Saleh made the remarks during an inspection of the Republican Guards, an elite army corps led by Saleh's son Ahmed.
For the complete article click on AFP