Inmates at Roumieh prison went on hunger strike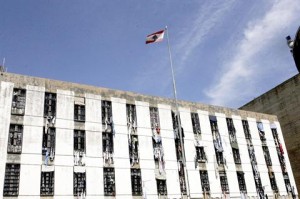 Inmates at Lebanon's largest prison complex Roumieh went on a hunger strike Saturday New TV reported
This comes after inmates on Wednesday refused to their medications in a bid to pressure authorities to reduce the prison year.
Last May the inmates also went on a hunger strike
New TV also reported
-The prisoners are also complaining about power cuts in the compound.
-The inmates will hold a peaceful protest Sunday afternoon
-Six prisoners are suffering from a low blood pressure and need to be hospitalized, but the security forces cannot transfer the prisoners to the hospital because their sickness needs to be confirmed first.