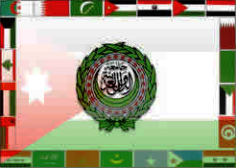 Syria said on Tuesday it had reached agreement with an Arab League committee tasked with finding a way to end seven months of unrest and starting a dialogue between President Bashar al-Assad and his opponents.
State media reported "agreement regarding a final document on the situation in Syria," without giving details, saying an official announcement would be made at the Arab League headquarters in Cairo on Wednesday.
But a senior Arab League official said the organization was still awaiting a response from Damascus to proposals for halting the bloodshed, which activists said continued on Tuesday with two civilians shot dead by Assad's forces in Homs and two soldiers killed by army deserters in an ambush.
One activist said gunmen dragged nine people, all of them from Assad's minority Alawite sect, from a bus on a road between the cities of Homs and Hama, and killed them.
The United Nations says more than 3,000 people have been killed in Assad's crackdown on an uprising which erupted in March against his rule, inspired by revolutions which have toppled three Arab leaders this year.
Most Syrian opposition figures reject dialogue with authorities while the violence continues, and one activist said he feared any agreement in Cairo would give Assad a green light to continue his military campaign to crush dissent.
The United States, which has imposed sanctions on Syria's oil industry and key state businesses in response to Assad's crackdown, said that if Syria's accepted and implemented the Arab League's proposals it would be "very welcome."
But, State Department spokeswoman Victoria Nuland told a briefing in Washington, "we have had a lot of promises of reform and only violence in terms of the action that we have seen from the Assad regime. So let's wait and see: a) whether we really have a deal here and b) whether that deal is implemented."
Syrian authorities blame militants who it says are armed and financed from abroad for the violence, saying they have killed 1,100 members of the security forces.
Arab League ministers met Syrian officials in Qatar on Sunday to seek a way to end the bloodshed.
Arab diplomats said the ministers proposed that Syria release immediately prisoners held since February, withdraw security forces from the streets, permit deployment of Arab League monitors and start a dialogue with the opposition.
Qatari Prime Minister Sheikh Hamad bin Jassim al-Thani, whose country heads the Arab League ministerial committee, also said Assad must launch serious reforms if Syria were to avoid further violence.
A Lebanese official with close ties to the government in Damascus said Syria had put forward its own proposals to the Arab League.
"The Syrian authorities want the opposition to drop weapons, the Arab states to end their funding for the weapons and the opposition, and an end to the media campaign against Syria," the official told Reuters.
It was not clear how much those demands were reflected in the final agreement announced by Syria's state media.
OPPOSITION SCEPTICAL
Omar Idlibi, a member of the grassroots Local Coordination Committee and member of the National Council, said the opposition wanted to see details of the agreement.
"We fear that this agreement is another attempt to give the regime a new chance to crush this revolution and kill more Syrians," he said.
"It helps the Syrian regime to remain in power while the demands of the people are clear in terms of toppling the regime and its unsuitability even to lead a transitional period."
Turkish Prime Minister Tayyip Erdogan, speaking before the Syrian announcement, said the Syrian leadership was "using the power of the weapon in its hand to try to silence the people."
Erdogan, once a close ally of Assad's, said Syria had taken their alliance for granted and ignored Turkish advice on how to respond to the protests which began with calls for reform but now demand an end to four decades of Assad family rule.
"The Syrian people will achieve the results of that glorious resistance," he told a meeting of his AK Party in parliament. "The people of Syria will secure themselves their rights and freedoms."
Russian Foreign Minister Sergei Lavrov said the Arab League proposal offered both sides in Syria the chance to "decide their own future through national dialogue, national reconciliation, peacefully without resorting to violence."
Lavrov, speaking in Abu Dhabi, also said Russia would not allow NATO's military intervention in Libya — which helped topple Muammar Gaddafi — to be repeated in Syria.
Protesters in Syria have increasingly called for foreign intervention, although NATO has repeatedly said it has no plans for military action in Syria.
Assad told Russian television on Sunday he would cooperate with the opposition, but in another interview he warned Western powers they would cause an "earthquake" in the Middle East if they intervened in Syria, after protesters demanded outside protection to stop the killing of civilians.
Syria sits at the heart of the volatile Middle East, sharing borders with Israel, Lebanon, Turkey, Iraq and Jordan.
"It is the faultline, and if you play with the ground, you will cause an earthquake," Assad said. "Do you want to see another Afghanistan, or tens of Afghanistans?"