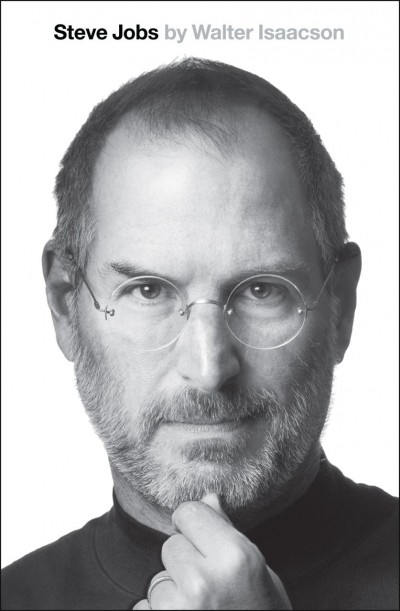 In one of the most ironic revelations about the complex personality and life of Apple CEO Steve Jobs, his biographer says in the 1980s Jobs actually met a man a few times who unbeknownst to either was his biological father. Walter Isaacson, the author Jobs chose to tell his life story in the biography "Steve Jobs," taped the interview with Jobs about his father.
Given up for adoption as a baby, Jobs never knew he had a sister, until the biological mother he tracked down revealed her to him: the novelist Mona Simpson. Jobs met and bonded with Simpson and the two set out to find their father. Simpson found him, a man named Abdulfattah "John" Jandali.
He was managing a coffee shop. Isaacson says Simpson had not told Jandali who his son was before he said to her, "'I wish you could have seen me when I was running a bigger restaurant.'" Jandali said he ran a popular Mediterranean restaurant in Silicon Valley. "'Everybody used to come there,'" Isaacson says Jandali told Simpson. "'Even Steve Jobs used to eat there. Yeah, he was a great tipper.'"
Hear more of Isaacson's revelations about Jobs in his first interview about his biography "Steve Jobs"
Simpson did not reveal who the big tipper was. She instead reported back to her brother, says Isaacson. She told him who his father was and where he had encountered him. In the taped interview, Jobs says of his father:
"When I was looking for my biological mother, obviously, you know, I was looking for my biological father at the same time, and I learned a little bit about him and I didn't like what I learned. I asked her to not tell him that we ever met…not tell him anything about me."
Isaacson tells Kroft that Jobs never got in touch with Jandali.
This story is one of many fascinating aspects of the private and business life of one of the world's greatest innovators. Jobs gave Isaacson full access to his closest friends and family and opened up to the author in more than 40 interviews, some of which were tape-recorded and will be broadcast on Sunday.
CBS