Syrian embassy slammed over kidnappings in Lebanon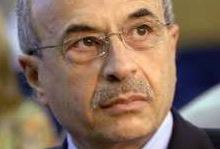 MP Akram Chehayeb, a member of the National Struggle Front bloc which is headed by MP Walid Jumblatt slammed Syrian Ambassador to Lebanon Ali Abdel Karim Ali by saying that "no diplomat has the right to interfere in a case that is now in the hands of the relevant [Lebanese] judiciary," in reference to the disappearance of Shebli al-Aysami.
Chehayeb's comment come after the Syrian ambassador On Friday denied reports that his embassy was behind the disappearance of Syrian opposition members, including Aysami, who have gone missing in Lebanon, calling such accusations "unfounded."
Chehayeb rejected Ali's statement that "[Ali] was puzzled by these unfounded claims that have been attributed to the police chief," and went on to say that Internal Security Forces Director General Achraf Rifi is "brave for stating things the way they are."
"What is puzzling is that the Syrian Embassy [in Lebanon] did not suitably address the incident of the abduction of an intellectual Syrian citizen…and a former vice-president," the MP said in reference to Aysami.
"[Ali] knows that the case he addressed is in the hands of the Lebanese military judiciary. He has no right to interfere…in a case that the relevant judiciary is looking into."
Chehayeb called on Ali to attempt to reveal Aysami's fate and "to limit diplomatic [contact] to relevant official bodies."
Aysami, 86 is a co-founder of Syria's ruling Baath party who fled his native country in 1966 over political differences. He was last seen in May in the eastern Lebanese region of Aley.
state terrorism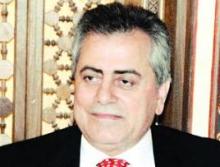 In a related development March 14 MP Khaled al-Daher said on Saturday that the Syrian Embassy in Lebanon has transformed into a "security and espionage den," and slammed Syrian Ambassador to Lebanon
Internal Security Forces Director General Achraf Rifi's reported statement in front of the parliamentary committee for Human Rights, in which he accused the Syrian Embassy of kidnapping Syrians in Lebanon, is "based on facts," Daher told MTV.
"There is evidence confirming that an ISF officer, along with others, kidnapped [four Syrian brothers] in coordination with Syrian intelligence," the MP also said, adding that the four brothers were taken to Syria.
Daher also said that "no one will believe" Ali when the evidence is presented.
According to Al-Jumhuriya newspaper's Tuesday edition, Rifi told the committee that "members of the Lebanese security forces assigned to protect the Syrian embassy in Lebanon kidnapped four Syrians [whose family name is Jassem] using embassy vehicles."
In March Jassem Merii al-Jassem and his three brothers – Chedid, Ahmad and Ali – were reportedly abducted in Lebanon.
"Syria only acts as such with Lebanon…This is considered state terrorism. Relations with Syria should be cut, but unfortunately this will not happen as long as the current cabinet is [Syrian President] Bashar al-Assad's cabinet."
Now Lebanon