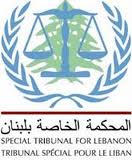 An-Nahar newspaper reported on Friday. that Lebanon received official notice from the United Nations and the Special Tribunal for Lebanon (STL) to pay its share of the UN-backed tribunal's budget.
An-Nahar said that the notice was not sent to the Finance Ministry as reported on Wednesday, but UN Secretary General Ban Ki-moon sent last month a letter to Prime Minister Najib Mikati with an attachment from the UN backed Tribunal requesting Lebanon to pay its share of the STL funds within two to three months.
The Finance Ministry on Wednesday denied receiving an official request from the United Nations over funding for the STL.
Hezbollah-led March 8 parties have been campaigning against the funding of the tribunal.
Four Hezbollah members have been indicted by the STL over the 2005 assassination of former PM Rafik Hariri, however, the Shiite militant group strongly denied the charges and refuses to cooperate with the court.
Lebanon is required to contributes 49 percent of the STL's annual funding.