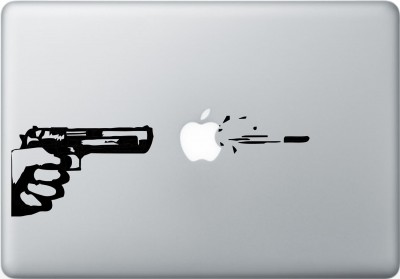 By: Michael Karam
I was sitting next to a former minister at dinner. He had been a member of the cabinet headed by Saad Hariri that was ousted in January in what amounted to a bloodless coup by the Hizbollah-led March 8 bloc.
The minister (in this country once a minister, always a minister) was concerned over pressure from the US Treasury on the Lebanese banking system. The US Treasury had cited Lebanese Canadian Bank for moving "hundreds of millions of dollars monthly in cash proceeds from illicit drug sales into the formal financial system".
Money laundering "happens everywhere, even in the US", he said, throwing his napkin on the table, "but when it happens in other countries it doesn't affect the economy as much as it does here".
He had a point. Lebanon's banking sector makes up about 30 per cent of GDP. It is, along with foreign remittances, which make up about another 30 per cent, the cornerstone of the economy. Any lack of confidence in Lebanese banks would be acutely felt.
And yet it would not have to be so if the Lebanese economy were more diversified.
Simply put, Lebanon needs a structural economic overhaul just as parts of the Arab world are making a bid for greater democratic freedoms. Sadly, Lebanon's current government is unlikely to be the one to undertake the needed overhaul.
Back in January, the March 8 bloc cited a lack of confidence in the Hariri administration (which was hardly fair, given that it was a March 14/March 8 coalition) but the real reason for the collapse was that Hizbollah wanted to be at the helm when the Special Tribunal for Lebanon issued its indictments of four men in connection with the assassination of Rafik Hariri, the former prime minister, on February 14 2005.
Although the government is being hailed as technocratic, few sleeves have been rolled up.
There has been an attempt to fix Lebanon's woefully slow internet, but on Saturday, the day we were all expecting to wake up and browse, upload and download with the best of them, the connection was slower than normal and in many instances non-existent. I rest my case.
To make matters worse, since coming to power, Hizbollah has threatened to go to war with Israel over a territorial dispute involving offshore oil and gas assets. And on Tuesday, the Iranian Fars news agency quoted the Syrian president, Bashar Al Assad, as telling the Turkish foreign minister, Ahmet Davutoglu, that his country and Hizbollah would strike Israel if military operations were launched against Syria.
Hizbollah may be part of the government but it is also part of a wider regional alliance that fears it is being pushed towards a final showdown.
In short, Lebanon is still all blood and thunder at a time when Arabs want to swap the AK-47 for a MacBook Pro and would prefer to watch uninterrupted YouTube than burn the American flag.
The commentator Nadim Shehadi, writing in The New York Timeslast month, declared the Arab-Israeli conflict dead in the water. He compared today's young Arabs to the post-First World War generation – just happy to be alive and caring little for the politics of their parents.
This current crop of Arabs is tired of being told, as Mr Shehadi put it so powerfully, that "no voice rises above the sound of the battle for Palestine".
Today's young Arabs want the nations of the Middle East to be less dysfunctional, and Lebanon can light the way.
It has the capacity to be a wonderful boutique jewel, not unlike Singapore. It can be built on a core of industries such as banking, tourism, agriculture and small manufacturing, backed up by a service sector offering the region's best health care, education and hospitality as well as exporting the best in human capital to a region crying out for expertise in IT and media skills.
But there must be a commitment to job creation, regulation in all areas of the economy and more government subsidies. Lebanon must no longer be a place where people who work abroad plant their families. It must generate its own wealth across the board and not, as the minister bemoaned, rely on one sector, such as banking, to keep everything together.
Events in the region are moving fast. Syria has banned imports with duty higher than 5 per cent to preserve the country's dwindling foreign currency reserves, and many Syrian families have relocated to Lebanon, enrolling children in local schools.
The formation of a Syrian national council on Sunday marks a new chapter for the Syrian opposition, and the sentiment now is not whether the Assad regime will fall but when.
But one thing is certain, Lebanon will never be able to focus on economic reform when it has one eye permanently on conflict.
Michael Karam is a freelance writer and communication consultant based in Beirut