US : LAF must protect Syrian opposition members residing in Lebanon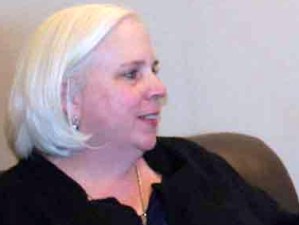 Following a meeting with with Lebanese Defense Minister Fayez Ghosn on Tuesday, US Ambassador to Lebanon Maura Connelly emphasized in a statement the importance her country places on the Lebanese Armed Forces' role in protecting members of the Syrian opposition residing in Lebanon.
Commenting on STL funding she said:
" It is one of Lebanon's international legal obligations that also include support and funding of the Special Tribunal for Lebanon (STL) ," said the statement released by the US embassy
The statement said that Connelly reiterated in the statement the US' support and assistance to the LAF and international community's expectations that Lebanon and its army fulfill their commitment to UN Security Council Resolution 1701.
Connelly and Ghosn also discussed LAF General Jean Kahwaji's upcoming visit to the US at the invitation of Chairman of the Joint Chiefs of Staff General Martin E. Dempsey.
The tribunal was created by a 2007 UN Security Council resolution, at Lebanon's request, to try those responsible for former Prime Minister Rafik Hariri's assassination. He was killed in a suicide car bombing on February 14, 2005.
Lebanon is required to contribute 49 % STL's annual budget
Four Hezbollah members have been indicted by the UN-backed STL, however, the Shiite group denied the charges and refused to cooperate with the court.
More than 3,800 displaced Syrian refugees have registered with the United Nations refugee agency (UNHCR) in north Lebanon, which borders Syria's Homs province, a particularly bloody center of the uprising against President Bashar al-Assad.
The Syrian refugees complain that they are still not safe from Syrian authorities who, they say, have infiltrated Lebanon.