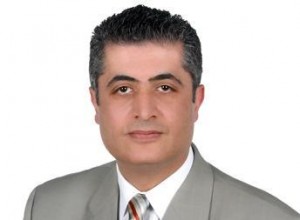 March 14 MP Khaled Zahraman told OTV on Thursday that his Future Movement parliamentary bloc "does not understand the support" voiced by Maronite Patriarch Bechara Boutros al-Rai to Syrian President Bashar al-Assad's regime.
"We disagree with some of the patriarch's stances… and we cannot understand his support for this oppressive regime… but we [still] have good relations with Rai," the MP said
"We support the will of the people and we believe that…. we cannot remain silent when we see [Syrian] children being killed," he added in a reference to Assad's regime's crackdown on pro-democracy protestors.
Rai came under fire earlier this month from the opposition March 14 parties but won praise from March 8 politicians for indirectly defending Hezbollah's arms and linking the party's arsenal to the termination of Israeli occupation of Lebanese territory and the return of Palestinian refugees to their homeland . Even MP Walid Jumblatt who defected from March 14 alliance was very critical of Rai's statements.
Rai emphasized during a trip to Paris that "only when the international community exerts pressure on Israel to vacate the occupied Lebanese territory ( the Shebaa Farms, Kfar Shouba hills and the Lebanese part of the disputed border village of Ghajar ) and Israel allows Palestinians in Lebanon to return to their homes, can Hezbollah be asked to hand over its arms because they will no longer be needed."
Rai added that Syrian President Bashar al-Assad is "open-minded" and should be given more chances to implement the reforms he already announced.
The patriarch claimed after returning to Lebanon that the remarks he made while in Paris "were taken out of context and have nothing to do" with his personal opinion.
Assad's regime has cracked down on a string of unprecedented protests across his country, killing more than 2,700 civilian protesters since the uprising began in March, according to the United Nations.