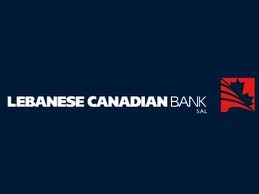 The Lebanese subsidiary of Societe Generale said it won final approval from the Central Bank to acquire the assets and liabilities of Lebanese Canadian Bank (LCN), raising its total assets to $11 billion.
The acquisition by Societe Generale de Banque au Liban (SGBL) was prompted by a U.S. decision to ban LCB from dealing in dollars because of accusations it was involved in money laundering and drug trafficking.
Central Bank Governor Riad Salameh said in March LCB would be merged with SGBL, but finalisation of the acquisition was subject to a review of accounts, SGBL said on Thursday.
"This process aimed at ensuring the strict conformity of the acquired assets and liabilities with international standards and compliance rules of SGBL and Societe Generale," it said, adding the purchase was "fully self-financed by SGBL".
The acquisition raises SGBL's assets to $11 billion, its total deposits to $8.6 billion and its loans to $3 billion. It will operate a total of 101 branches after taking over 35 branches of LCB, which had assets of over $5 billion at the end of last year.
SGBL did not say how much it paid for the acquisition, which it said covered "certain assets and liabilities of LCB".
The U.S. Treasury Department designated LCB a "primary money-laundering concern" in February, saying it was involved in a money-laundering and drug-trafficking operation with ties to Shi'ite militant group Hezbollah.
The bank denied the charges and the Central Bank governor said LCB was well managed and complied with international laws on money laundering. A month later however he announced LCB would be merged with SGBL in a move which analysts said aimed to protect the reputation of Lebanon's banking sector.