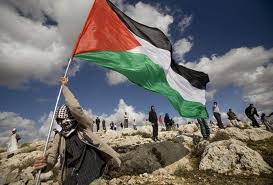 Foreign Affairs Minister Adnan Mansour told a local radio station Monday that voting for the recognition of a Palestinian state will be one of Lebanon's priorities once it takes over the helm at the United Nations Security Council next month.
"When Lebanon heads the Security Council in September, one of its first priorities will be to vote in favor of a Palestinian state along with the Arab states and other countries in the world," Mansour said , adding that this would commence after Palestinian president Mahmoud Abbas proceeds to New York with his proposal.
As a result of the failure of negotiations with Israel , Abbas has vowed to approach the United Nations General Assembly on Sep. 20 to formally request recognition of a Palestinian state will full U.N. membership status, despite U.S opposition.
Abbas expressed hope Monday that Lebanon, which will hold the rotating presidency of the United Nations Security Council for the month of September, would play an active role in his bid for the full membership at the United Nations.
Although over 100 countries have already recognized the Palestinian state, full membership of the U.N. requires the backing of the 15-member Security Council before approval by the General Assembly. The United States, a permanent member at the Security Council, has already stated its intention to veto the proposal.
The Palestinian president is due to arrive in Beirut on Tuesday to meet with the top Lebanese leaders. President Michel Suleiman will be hosting an iftar in his honor.
During his two-day visit to Lebanon, Abbas is expected to raise the Palestinian flag over the new Palestinian Embassy in Beirut Wednesday before another iftar in his honor that will be hosted by PM Nagib Mikati at the Grand Serail.