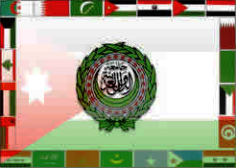 Two Molotov cocktails were hurled at the Arab League headquarters in Cairo on Thursday, an Arab League source told AFP.
"At dawn this morning, there were two Molotov cocktails hurled at the Arab League building. There were no casualties, and only minor damage was caused to one of the air conditioning units," the source said.
Another source close to the Arab League said that the 22-member body had received several threats by telephone from members of the Libyan and Syrian communities.
He said there had been "several phone calls" expressing anger at the league's response to the conflicts in both countries, but refused to provide further details.
The Arab League headquarters are located in Cairo's Tahrir Square, the epicenter of protests that toppled Egyptian President Hosni Mubarak in February.
Protest movements have rocked the Arab world in recent months.
In Libya, thousands have died as rebels, supported by a NATO campaign, have fought to overthrow leader Moammar Qaddafi, while Syrian protesters have faced a deadly crackdown by the regime of President Bashar al-Assad as over 1,600 have been killed.
The Arab league has come under attack for its cowardly stand over the deadly crackdown by the Syrian regime against the pro democracy protesters. While the League has taken action with regards to the Libyan uprising it remained quiet about the the killing of Syrian civilians by the regime of Syrian president Bashar al Assad. Now Lebanon
This error message is only visible to WordPress admins
Error: No connected account.
Please go to the Instagram Feed settings page to connect an account.