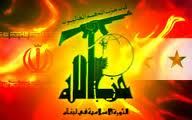 Future Movement official Mustafa Allouch told Future News television on Monday evening that Iran wants to "weaken" the Syrian influence in Lebanon in order to "strengthen its [own] project."
He added, however, that Iran is "afraid" of the "weakness" of the Syrian regime because it would endanger communication between Iran and Hezbollah in Lebanon.
"There is cooperation between the Iranian and Syrian projects, but sometimes there is competition that reaches the level of rivalry."
Allouch also said that the nature of the "Syrian sectarian regime" does not concern him, adding that the Syrian people are the ones making the decisions.
"What is important is that the [Syrian] regime [becomes] more democratic."
He also said that President Michel Suleiman's "existence has become marginalized," and that some Lebanese parties that own arms, in a possible reference to Hezbollah, help Israel "create [certain] opportunities."
Anti-regime protests erupted in Syria in mid-March. According to activists, the Syrian government's crackdown on protests has left more than 1,400 civilians dead and thousands jailed. 
Now Lebanon