Media Against Violence condemns Hezbollah attack against MTV crew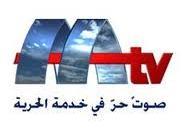 Media Against Violence organization condemned on Thursday the government's response to "Hezbollah's assault on MTV network's crew in the town of Lassa and in Beirut's Southern Suburb of Dahiyeh, calling it disappointing."
In a statement the organization said rather than condemning the assault, the government should "take instant measures to arrest the criminals and punish them."
The organization also slammed the cabinet's legitimization of areas protected by non-state arms, calling on the concerned ministers to carry out their responsibilities, consisting in protecting the freedom of speech and the reporters.
On Tuesday, a team from MTV was planning to shoot a news report in Lassa when Hezbollah gunmen broke their cameras and prevented it from carrying out its task.
Lassa has reportedly been transformed into a Hezbollah military base, informed sources told al-Joumhourya newspaper on Wednesday.
The sources said that the Shiite party has dug tunnels and set up shelters in the town and installed cameras that would take photos of vehicles and drivers.
Commenting on the attack against MTV , the attack against the Maronite delegation and Hezbollah's military base in Lassa Phalange party MP Sami Gemayel said on Wednesday that Lebanon needs to be "protected from its Resistance."
"Some Lebanese parties have been acting like a militia under the pretext of a resistance… but the Lebanese citizen is in need for protection from its Resistance," Gemayel said in reference to Hezbollah.