Gemayel: Lebanon needs to be protected from its resistance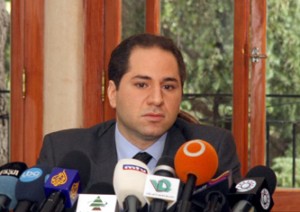 The town of Lassa in the Jbeil district which is predominantly Shiite has been transformed into a Hezbollah military base, informed sources told al-Joumhourya newspaper on Wednesday.
The sources said that the Shiite party has dug tunnels and set up shelters in the town and installed cameras that would take photos of vehicles and drivers.
The people in the district of Jbeil who are predominately Christians now consider Lassa a Hezbollah security quarter specially since the party's secretary-general, Naim Qassem, hid in the town during the Israeli offensive on Lebanon in 2006, the sources told the daily
The town is also considered a link between the district of Baalbeck, which is mainly Shiite, and the district of Jbeil, they said, adding that Free Patriotic Movement MPs and Shiite lawmaker Abbas Hashem have set up a network of roads that link Hadath Baalbeck with the Jbeil district all the way to the coastal town of Amsheet without passing through any Christian village or town.
On Tuesday, a team from MTV were planning to shoot a news report in Lassa ( where a Maronite delegation was also assaulted and prevented from surveying a piece of land belonging to the Maronite Patriarchate last week) when Hezbollah gunmen broke their cameras and prevented it from carrying out its task.
The director of political programs at MTV Ghayyath Yazbek said that this was not the first time that a crew from MTV was being assaulted by Hezbollah gunmen
He said the network would not file a lawsuit against anyone but would wait for the state and security agencies to resolve the issue.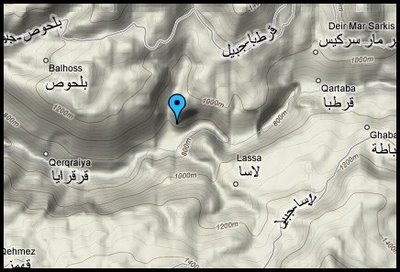 Protected from Hezbollah
Commenting on the attack against MTV , the attack against the Maronite delegation and Hezbollah's military base in Lassa Phalange party MP Sami Gemayel said on Wednesday that Lebanon needs to be "protected from its Resistance."
"Some Lebanese parties have been acting like a militia under the pretext of a resistance… but the Lebanese citizen is in need for protection from its Resistance," Gemayel said .
Gemayel also said in a statement issued by his office that the assaults on freedom of the citizens "have been ongoing on a daily basis."
"Hezbollah thinks that every area that they are present in belongs to the party and forbids any state authorities from exerting power," the MP added.
He also called on the Lebanese government to take action in order to put an end to "Hezbollah's militia behavior."